Cryolipolysis Fat Freezing Cellulite Removal Slimming Machine
Cryolipolysis Fat Freezing Cellulite Removal Slimming Machine
Brief Description:
H1:Large Cryolipolysis (-10 to 5 degree)&Photon Dynamic(650mm)&Vacuum
H2: Medium Cryolipolysis (-10 to 5 degree)&Photon Dynamic(650nm)&Vacuum
H3: Vacuum PDT Radio frequency (10Mhz) for lymph-drainage massage
H4:Cavitation with Auto-Chasing-frequency system 36 Khz for cellulite removal
H5:Lipo Laser with 10 pcs pads(650nm) to melt the cellulite
H6:Multipolar RF(10Mhz) for body wrinkle removal and skin tightening.
Why choose us:
1.All-In-One:Dual Cryolipolysis +Lipo Laser +Cavitation+Vacuum RF+Body RF
for all the fat cell removal and skin tightening
2.Cryolipolysis with real temperature control system for stubborn fat removal
3.3rd newest high 10Mhz Radio frequency with over heat control system.
4.650nm diode laser with 100mw/each to melt the fat cell easier without labor.
5.Auto-chasing System Cavitation with 36Khz for deep cellulite removal
Specification:
| | |
| --- | --- |
| Model name | COOL LIPO III |
| Dual Cryolipolysis temperature range | Real -10 to 5 centidegree |
| Dual Cryo working simultaneously | YES |
| Vacuum/suction power | Big air pump more than 850mmHG |
| Vacuum working mode | 4 modes for different fats and areas |
| RF frequency | 10Mhz |
| RF working modes | 4 modes for different skin condition |
| Cavitation frequency | 36Khz |
| Cavitation working mode | 4 modes for different cellulites |
| Lipo Laser wavelenth | 630~650nm |
| Lipo Laser handles | 6 big laser pads,and 2 small laser pads |
| Lipo Laser power | Total 6600mw |
| Lipo Laser working mode | 2 modes for different cellulite and treated area |
| Dimension | 127*71*74cm |
| G.W | About 60Kg |
| Input voltage | 100-120V/220-240V,50HZ/60HZ |
Details:
The term cryolipolysis can be divided into "cryo" which is cold or freezing, "lipo" which
means fat and "lysis" which means to break apart. Therefore when combined, cryolipolysis means the elimination of fat cells by freezing or cooling.
The fat cells that are exposed to the cold will disintegrate in a process of natural cell death also known as apoptosis. The lipids that are released in this process are progressively eliminated by natural metabolic activities over the 3 months following the procedure. Regular exercise during this period helps to optimise their elimination. Cryolipolysis affects only fat cells, since they are more sensitive to cold than other cells. Hence fat is removed while sparing neighbouring skin, muscles and nerves.
This non-invasive technique offers an alternative to liposuction for those who wish to avoid the risks and recuperation time inherent to surgical procedures. Best results are obtained on patients that have a healthy weight and diet, but wish to get rid of resistant fat bulges.
RF Cavitation
RF cavitation is the most veteran of all non intrusive medaesthetic body contouring treatments. There is a high demand for body contouring treatments. Such popularity is only to be expected due to the importance we attribute to the shapes of our bodies.
In the past, as recently as some 20 years ago, anyone seeking medical intervention to help them with body contouring had only intrusive surgical procedures (such as liposuction) to consider. It was in the late 1980's that RF cavitation first appeared and began to draw potential patients away from intrusive cosmetic surgery.
How RF Cavitation Works
Physical exercise and a responsible, healthy diet will go a long way towards reaching and maintaining desired body proportions, but many times, for various reasons, they are just not enough. This is where non intrusive medaesthetic body contouring treatments such as RF cavitation come in.
By projecting RF (Radio Frequency) electromagnetic waves through the skin and into underlying stubborn deposits of cellulite the molecules of fat are heated and broken down into substances which can then be absorbed into the blood stream and disposed of through normal metabolic function.
It is common to follow RF cavitation treatments with projection of IR (Infra Red) energy which helps to tighten the skin over the area treated.
Pros and Cons of RF Cavitation
RF cavitation was the first type of non intrusive body sculpting treatments. Since then other technologies were harnessed to this end including laser and ultrasound. While treatments involving newer technologies tend to produce good results they have yet to accumulate the track record of RF
cavitation.
Experienced personnel in medaesthetic clinics know how to calibrate RF cavitation variables in order to maximize effects according to an individual patient's characteristics.
Body contouring machine suppliers have not been caught off guard so far as RF body sculpting equipment go. They have continuously improved and added new features to the RF cavitation equipment they manufacture. For this reason today's RF body contouring treatments are much more effective and comfortable to endure.
Low Level Laser therapy:
Unlike invasive weight loss surgery, Low Level Laser is applied externally. This revolutionary
method Low Level Laser provides results without the dangers associated with surgery, while at the same time allowing patients to remain active during treatment. The Low Level Laser protocol utilizes tented and clinically proven low-level laser technology.
How Low Level Laser works...
Voluminous adipose tissue can appear when fatty material is present, and this, in turn, can bring about enlarged subcutaneous fat regions.
Because subcutaneous fat is close to the skin's surface, laser emulsification can have a dramatic effect. The collapse of adipose arrangements have been noted after laser therapy, reducing their volume and providing effective body contouring results.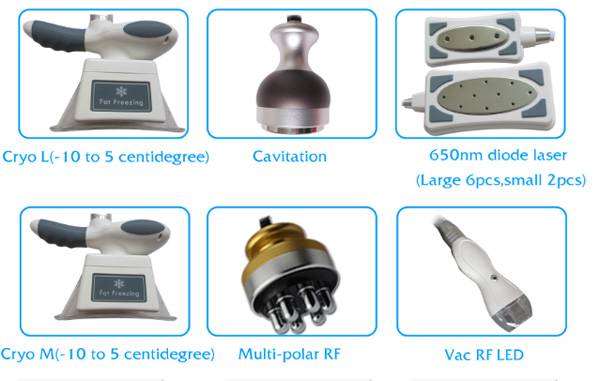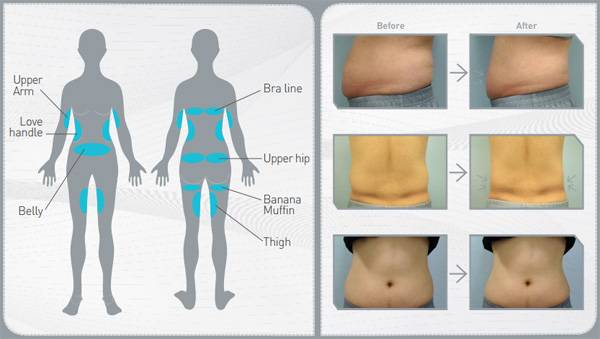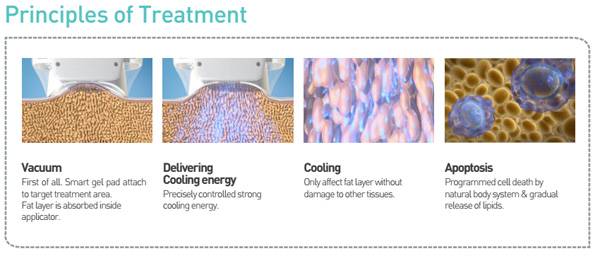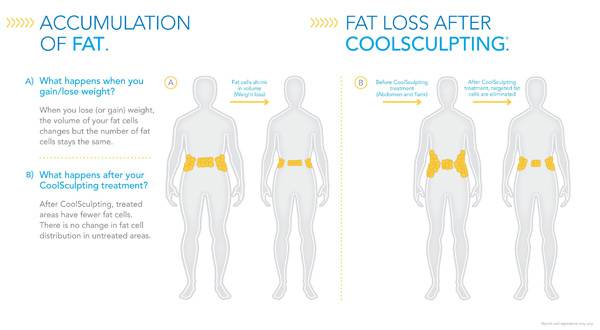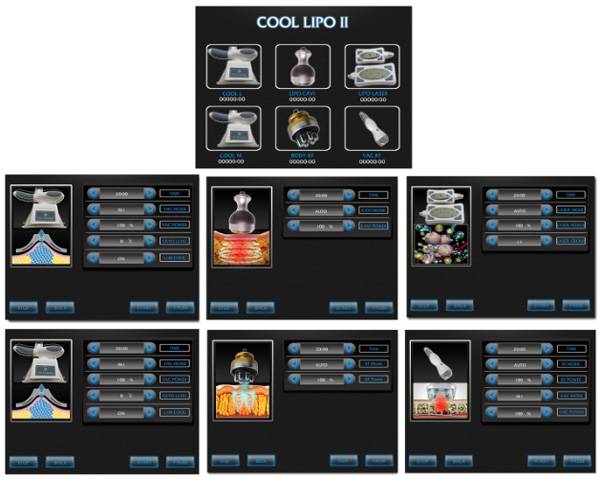 Guangzhou VMED Electronic Technology Co., Ltd.is a high-tech company engaged in development, research, production, sale and after-sales service.

We have independently developed Cryolipolysis,Fat freezing,Cryotherapy,Shock Wave Therapy,HIFU Liposonix ,Cavitation,Radio Frequency, Diode Laser,OPT,IPL, Elight, Laser, Ultrasound, Pressotherapy, Dermabrasion and Electrotherapy series of products. With high technology, stable quality and perfect treatment result, these devices have garnered a good reputation from numerous customers. Furthermore, this makes our company have great competitiveness in the world market and promotes the technology of beauty to a high speed development.

Our company insists on the principle of "people oriented, advanced science & tech and client first", taking survival by high quality and development through science &tech. We provide perfect after-sales service to make customers more contented and high performance-price ratio products to make customers get more profits.
OEM service is our specialty. We can produce software and hardware according to your requirements, which make it easy for you to become a professional manufacturer!
Core Value
5 Core value of VMEDBEAUTY is to promise our faith to customer: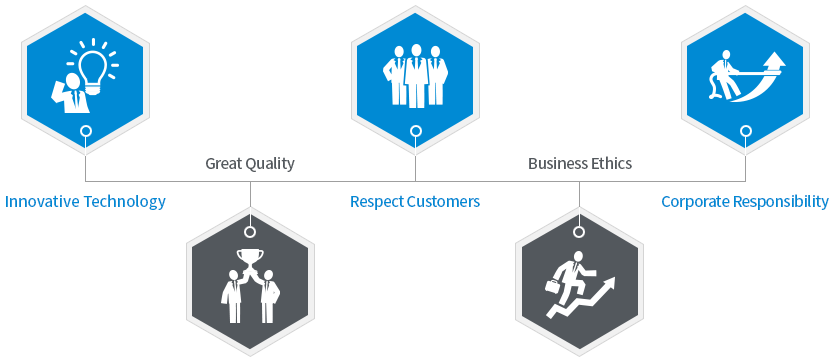 We sincerely hope that we can have chance to cooperate with you in the near future!