Dual Hair Removal Skin Facial Care IPL RF Machine
Dual Hair Removal Skin Facial Care IPL RF Machine
The combination of Ipl Rf is used to administer more effective hair removal treatments into which an extra skin rejuvenating affect is added.
Rf may also play an important role in a body contouring machine. This is because RF can be used to deliver energy directed at fat tissues deposits, heating them and causing them to break down into substances which our bodies can later easily dispose of. This ability to penetrate is what makes RF valuable in an IPL RF combination.
Leading aesthetic equipment manufacturers have combined capabilities of two or more technologies into single machines. This enables medaesthetic clinics' staff to use a single machine for administering different types of treatments, many of them involving the use of more than one technology. Such is the case in IPL RF hair removal.
Intense Pulse Light is used by generating it, via a hand held probe, onto the skin at the area treated. The light penetrates the skin and reaches the hypodermis layer where it can, as the case may be, destroy unwanted structure which are the cause of skin blemishes or hair follicles causing them (at least temporarily) to stop growing hair. Different colors attract light in different ways. This is the reason that so far as hair removal treatments go darker, thicker hair is more easily treated for hair removal using IPL.
The combination IPL RF is designed to both assist in improving IPL hair removal treatment results for thinner, lighter colored hair as well as to invoke a skin rejuvenating effect.
Unlike IPL, RF is not attracted by melanin. IPL is used to act as a "path creator" for the RF energy allowing it to effectively reach the tissues it is directed at and deliver its warming effects.
When the water molecules in the dermis (underlying layer of the skin, below the top layer called the epidermis) are heated collagen production is stimulated resulting in tighter, younger looking skin.
A combined use of technologies, such as IPL RF, is a typical approach to modern medaesthetic treatments resulting in more effective treatments which may have a wider range of beneficial effects.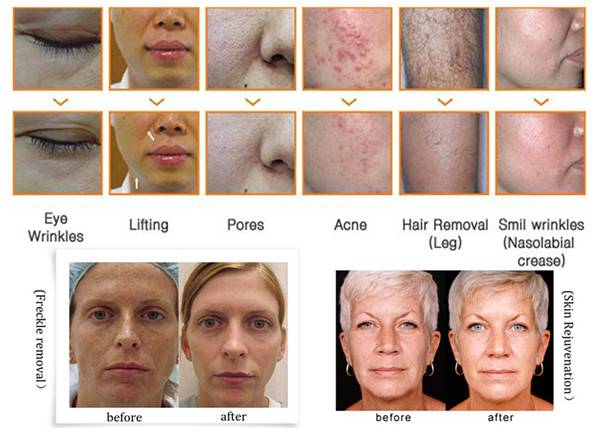 Guangzhou VMED Electronic Technology Co., Ltd.is a high-tech company engaged in development, research, production, sale and after-sales service.

We have independently developed Cryolipolysis,Fat freezing,Cryotherapy,Shock Wave Therapy,HIFU Liposonix ,Cavitation,Radio Frequency, Diode Laser,OPT,IPL, Elight, Laser, Ultrasound, Pressotherapy, Dermabrasion and Electrotherapy series of products. With high technology, stable quality and perfect treatment result, these devices have garnered a good reputation from numerous customers. Furthermore, this makes our company have great competitiveness in the world market and promotes the technology of beauty to a high speed development.

Our company insists on the principle of "people oriented, advanced science & tech and client first", taking survival by high quality and development through science &tech. We provide perfect after-sales service to make customers more contented and high performance-price ratio products to make customers get more profits.
OEM service is our specialty. We can produce software and hardware according to your requirements, which make it easy for you to become a professional manufacturer!
Core Value
5 Core value of VMEDBEAUTY is to promise our faith to customer: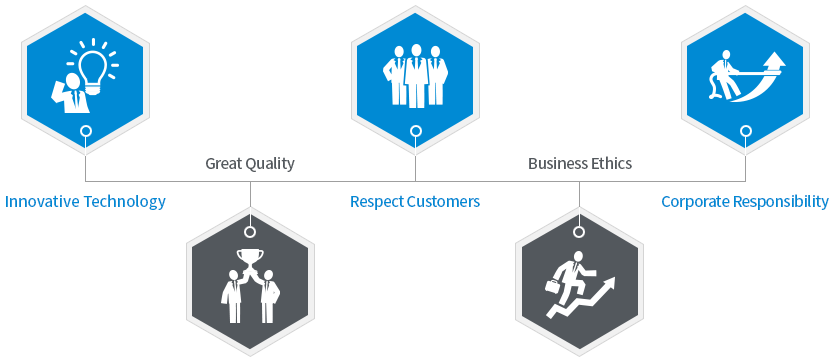 We sincerely hope that we can have chance to cooperate with you in the near future!