IPL Saphire Crystal Skin Rejuvenation Permanently OPT SHR Hair Removal Machine
IPL Saphire Crystal Skin Rejuvenation Permanently OPT SHR Hair Removal Machine
Getting rid of unwanted hair is an age-old issue, with long-term hair removal being particularly challenging.VMED' s SHR OPT hair removal method uses groundbreaking technology to offer asimple, one-stop solution for truly effective hair removal.
SHR's unique gradual heating method effectively damages the hair follicles while avoiding injury to the surrounding skin. The sweeping In-motion delivery technique keeps the IPL in constant motion ensuring full coverage.
Simultaneous contact cooling prevents burns and allows for more comfortable treatment and a specialized applicator allows you to treat large areas in less time.
Whether you have light, dark or tanned skin, coarse or fine hair, VMED's hair removal solutions achieve maximum results for all areas of the body with treatments that are safe, quick and best of all- virtually painless.
Super Hair Removal uses low energy levels, therefore it is painless as compared to IPL or Laser. Because of the low energy, it also severely reduces the chance of burns, even for asian skins. Super Hair Removal has a built-in cooler on its probe that cools the skin surface, preventing superficial burns and the sensation of pain. The patient will only feel a mild warmth on the skin.
OPT gives the ability to control pulse shape. While traditional IPL systems have a peak of energy at the beginning of the pulse, followed by a decline, our machine can equalize the distribution of energy over the entire pulse or over sequential pulses. This delivers the appropriate energy in the safest manner, with high efficiency and reproducible results. In clinical trials conducted on
OPTth generation devices, it was found that lower fluences (J/cm2) were able to attain the same level of efficacy as older technology systems. Lower effective fluences means a gentler, more comfortable, patient-friendly procedure.
All our Super Hair Removal treatments starts with a full consultation and a patch test. During this consultation we will assess whether this treatment is suitable for you as well as determine a personal prescribed treatment plan which will give you the best results.
SHR with OPT can guarantee the hair will not grow back, and if you do get new hair growth it is just that,your body would have grown new hair in case of hormonal changes,meaning a touch up ONCE a year-two is needed.
Super Hair Removal is a great lunch time treatment as it is super quick and effective-own silky smooth skin in no time!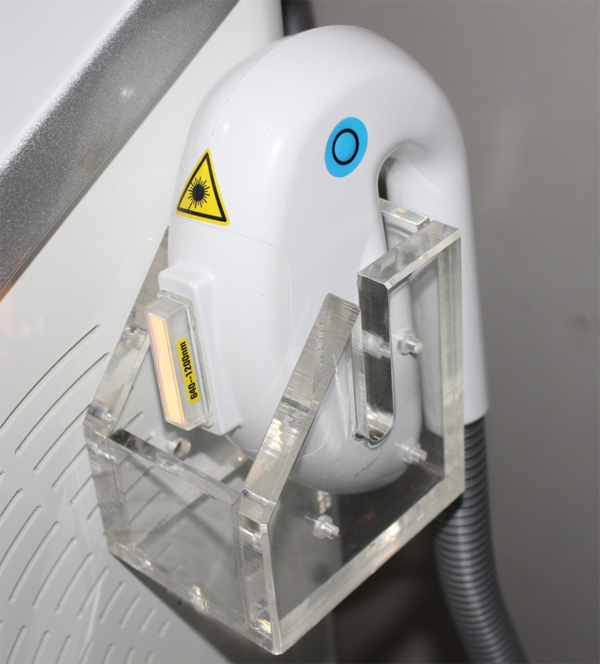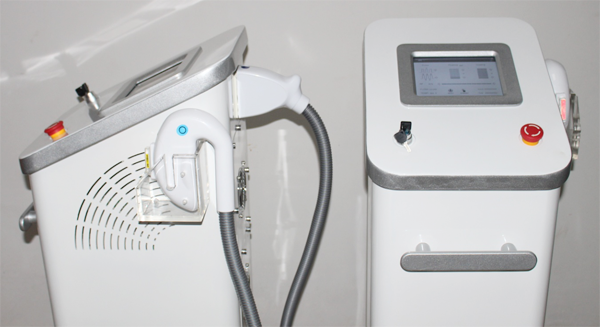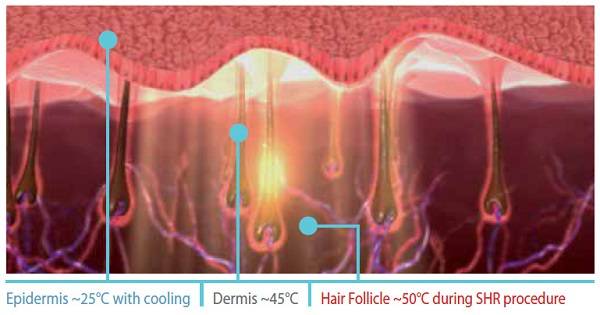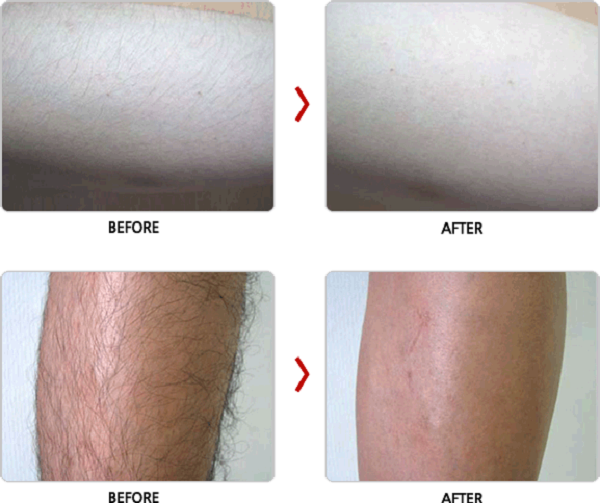 Guangzhou VMED Electronic Technology Co., Ltd.is a high-tech company engaged in development, research, production, sale and after-sales service.

We have independently developed Cryolipolysis,Fat freezing,Cryotherapy,Shock Wave Therapy,HIFU Liposonix ,Cavitation,Radio Frequency, Diode Laser,OPT,IPL, Elight, Laser, Ultrasound, Pressotherapy, Dermabrasion and Electrotherapy series of products. With high technology, stable quality and perfect treatment result, these devices have garnered a good reputation from numerous customers. Furthermore, this makes our company have great competitiveness in the world market and promotes the technology of beauty to a high speed development.

Our company insists on the principle of "people oriented, advanced science & tech and client first", taking survival by high quality and development through science &tech. We provide perfect after-sales service to make customers more contented and high performance-price ratio products to make customers get more profits.
OEM service is our specialty. We can produce software and hardware according to your requirements, which make it easy for you to become a professional manufacturer!
Core Value
5 Core value of VMEDBEAUTY is to promise our faith to customer: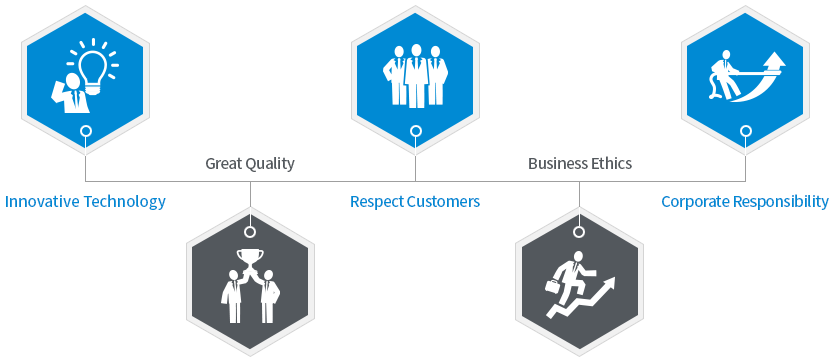 We sincerely hope that we can have chance to cooperate with you in the near future!