Pressotherapy Infrared BIO EMS Lymphatic Drainage slimming machine
Pressotherapy Infrared BIO EMS L
ymphatic
D
rainage
slimming machine
Pressotherapy is a non-invasive treatment that is used to unblock and enhance the flow of the lymphatic system; the network of organs and vessels that circulate body fluids throughout our body to play a significant part in our immune system. The flow of lymph fluid can get congested as proteins and toxins become trapped around the cells and resulting in the lymphatic flow becoming sluggish and slow.
In Pressotherapy special applicator sleeves with multiple overlapping chambers provide a gentle massage that encourages the natural circulation of the lymph through the body. Pressotherapy activates the passive part of the circulation- the veins and lymph vessels and stimulates drainage of accumulated toxins to scavenging organs. Absorbs swellings and has release and analgesic effects. The pressotherapy stimulates the muscles, eliminates tiredness and helps recovery after exercise and after prolonged bilization. Activation of muscle tone reduces fat deposits in the thighs, hips and waist.
Pressotherapy is beneficial for the following:
Stimulation of venous and lymphatic return blood flow.
Maintaining the normal return circulation.
Preventing the appearance of varicose veins.
Lymphedema and venous oedemas.
Post-operative oedema (post-mastectomy, etc.) and post-traumatic oedema.
Cellulite Reduction.
Obesity.
Improving skin nutrition and recovering skin elasticity.
Postnatal care.
Prevention of thrombosis in bed-ridden patients.
After cosmetic surgery. Essential following liposuction or liposculpture.
General body detoxification.
What are the pre-and post-treatment recommendations to ensure the best possible results?
Wear comfortable, easy access clothing (such as a bathing suit) for treatment access and ease of electrode placement.
No make-up, creams / lotions on skin; no jewelry or other metal adornments. Skin should be clean and dry.
Drink increased liquids (8 glasses of water) 1-3 days before, the day of and the day after treatment (for body shaping).
Mild exercise (e.g. walking or light jogging, etc.) is beneficial on same day after treatment (for body shaping).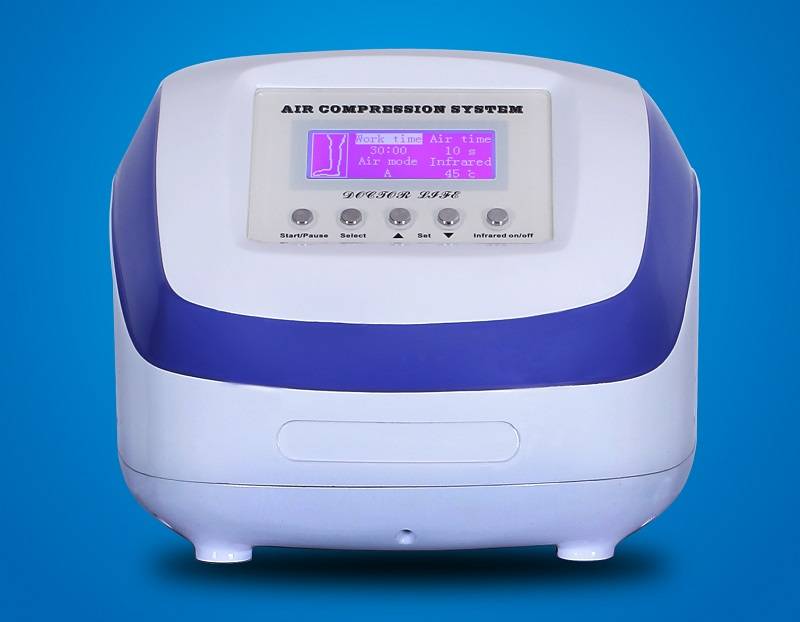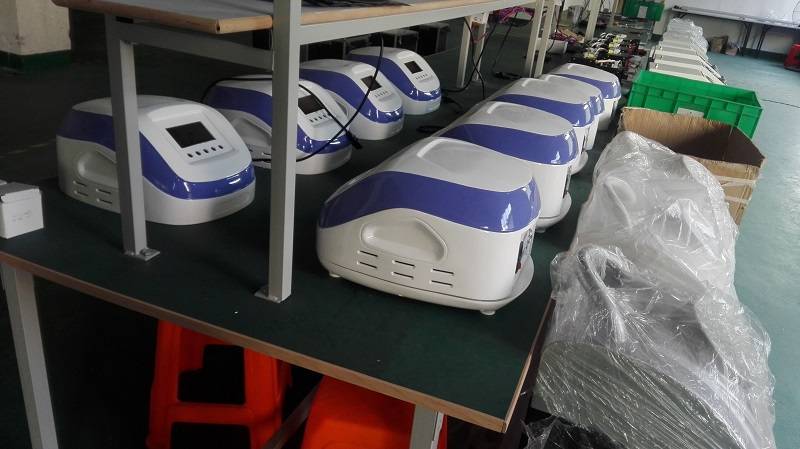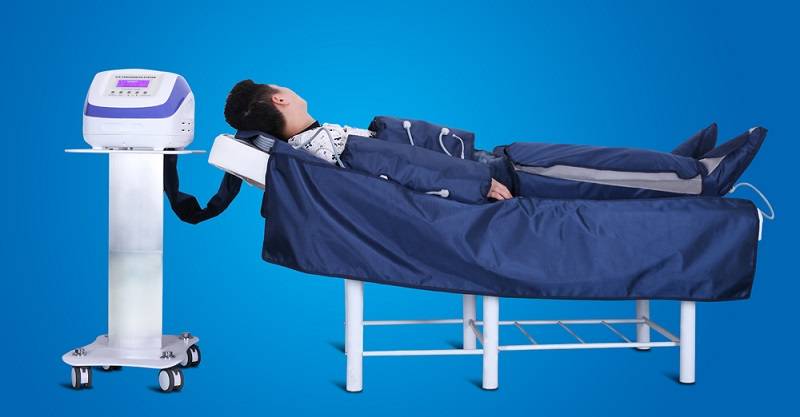 Guangzhou VMED Electronic Technology Co., Ltd.is a high-tech company engaged in development, research, production, sale and after-sales service.

We have independently developed Cryolipolysis,Fat freezing,Cryotherapy,Shock Wave Therapy,HIFU Liposonix ,Cavitation,Radio Frequency, Diode Laser,OPT,IPL, Elight, Laser, Ultrasound, Pressotherapy, Dermabrasion and Electrotherapy series of products. With high technology, stable quality and perfect treatment result, these devices have garnered a good reputation from numerous customers. Furthermore, this makes our company have great competitiveness in the world market and promotes the technology of beauty to a high speed development.

Our company insists on the principle of "people oriented, advanced science & tech and client first", taking survival by high quality and development through science &tech. We provide perfect after-sales service to make customers more contented and high performance-price ratio products to make customers get more profits.
OEM service is our specialty. We can produce software and hardware according to your requirements, which make it easy for you to become a professional manufacturer!
Core Value
5 Core value of VMEDBEAUTY is to promise our faith to customer: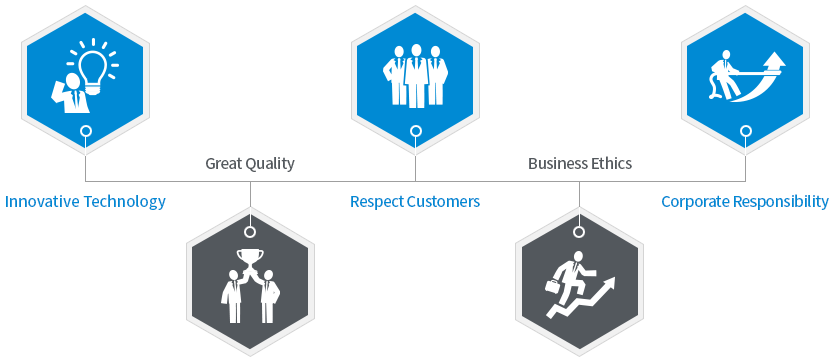 We sincerely hope that we can have chance to cooperate with you in the near future!